This year the Foundation also held the 6th annual Sports and Storytelling Festival, bringing together 30 students from Watarrka, Utju Areyonga and Finke to play sport, engage in traditional storytelling and get excited about healthy habits and attending school.

The children performed a play, organised and facilitated by Poetry in Action, called "How the Emu Lost It's Wings". This activity helped the children learn about public speaking, maintaining eye contact, memorising lines and developing confidence.

View the final performance through our video below:


Featured above: "How The Emu Lost It's Wings" performed by the Watarrka Children.
After a big year of progress in 2018, we plan to keep the momentum going throughout 2019. Construction of the new classroom was completed in December 2018, and the Foundation is working with the Watarrka Primary School Principal Christine Munro to have the fit-out of the new classroom complete by the start of the 2019 school year.
Once the classroom is complete and fully operational, we will be holding a celebration to acknowledge the achievements of all the volunteers and donors who helped bring this project to life.
After the success of the fat bikes initiative in Watarrka, we also plan to expand this program and provide fat bikes to the Utju Areyonga Primary School, allowing children from this region to play on the fat bikes as a reward for attending school. We also plan to establish fruit and vegetable gardens at the Utju Areyonga Primary School to provide
these children with an opportunity to learn about growing food and healthy eating.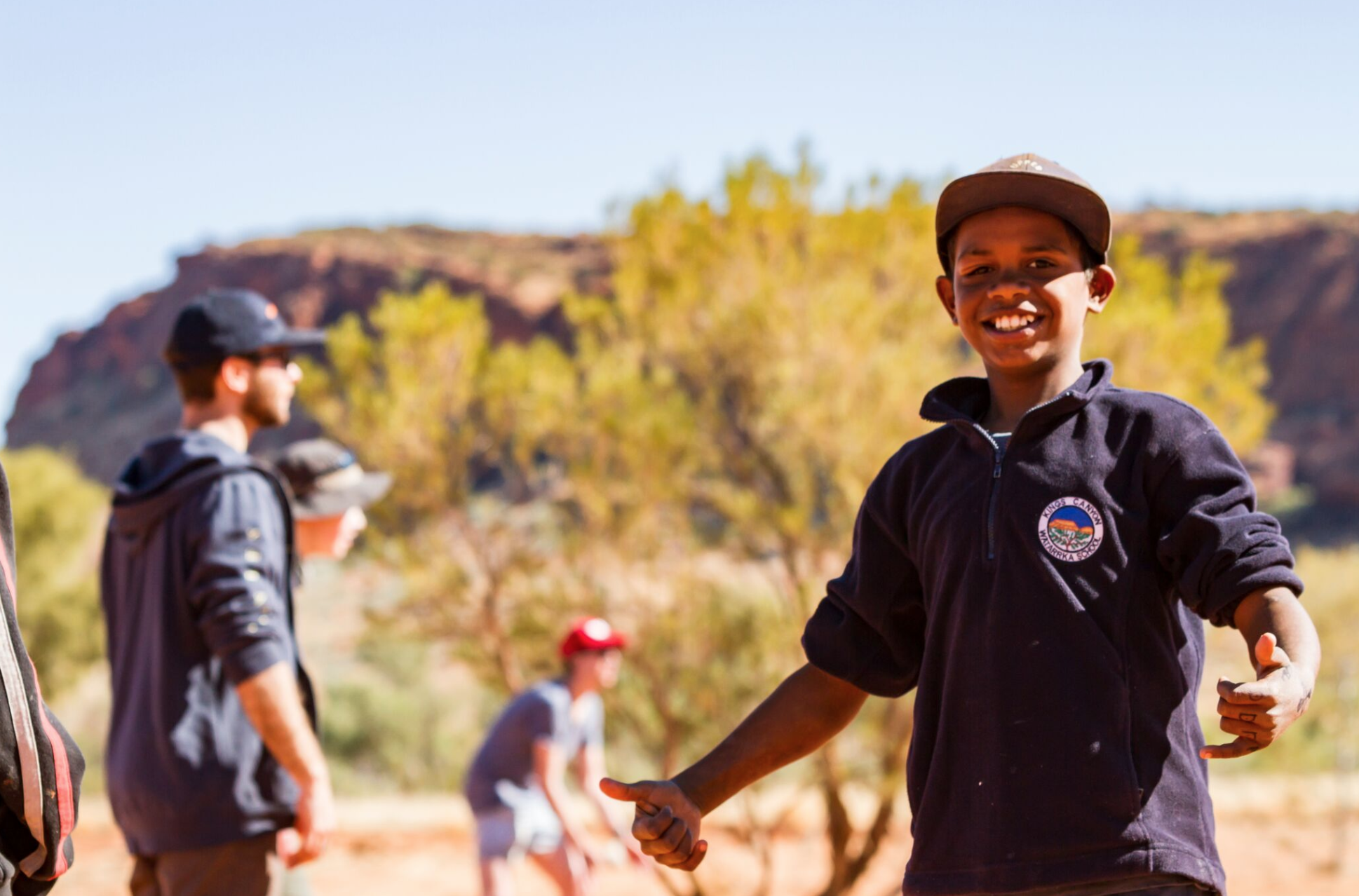 All of these fantastic achievements would not have been possible without the support of our donors and volunteers, so thank you to everyone who has given us their time and monetary donations throughout the year, as this has made a huge impact on the lives of the children within the Watarrka community.
Wishing all of our donors, friends, and wider community a relaxing and safe holiday break. We're looking forward to making further progress together in the new year.