The United Nations have declared 2019 the "International Year of Indigenous Languages". This came after a shocking finding in 2016, that
around 40 per cent of the worlds languages are in danger of disappearing. At this time, there were an estimated 6,700 languages spoken globally, and around 2,680 of these languages, which are mainly Indigenous, are no longer commonly used, and may be forgotten with
the passing of elder generations.
Indigenous languages across the globe play a hugely important role in tradition, and identity for many individuals. By losing Indigenous languages, communities lose a piece of their culture and an important link to their history.
The aim of The Year of Indigenous Languages is to support and benefit those who speak endangered Indigenous languages, and also help others appreciate the contribution these languages bring to our society, by making it rich and culturally diverse.
Australian Indigenous Languages
This initiative is particularly important for Australia, and is being supported by the Australian Government throughout various projects across the year. There is an estimated 250 Aboriginal and Torres Strait Islander languages to have existed in Australia, with only 120 being spoken currently, and 90 per cent of these spoken languages are endangered.
The Australian Government has developed the "Indigenous Languages and Arts (ILA) Program" to support and sustain Indigenous Languages. This program includes community led projects in 22 Indigenous Language Centres who are each working to preserve and maintain a total of 165 Indigenous Australian languages.
Language activities being held throughout the year include contemporary art, music, dance, technology and education that all incorporate Australian Indigenous languages to support their revival and survival within the modern Australian community.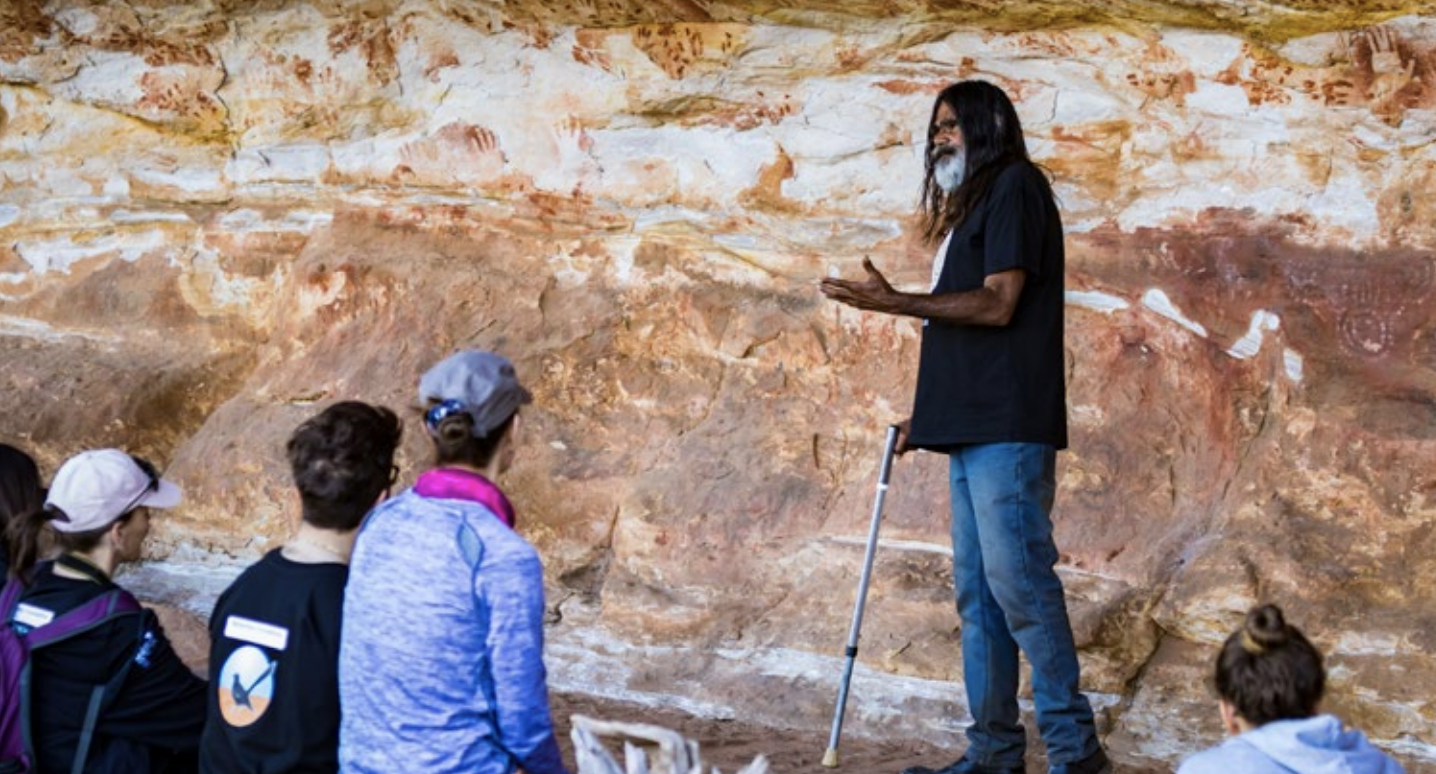 Languages in the Watarrka region
In the Watarrka region, the main language amongst the Aboriginal community is the Luritja language. This traditional language is spoken amongst Aboriginal people within the area the majority of the time, with English being used when conversing with non-Indigenous members of the community.
Josie Gardiner, Director of the Watarrka Foundation stated:
"Language within any Aboriginal or Torres Strait Islander community is such an important part of their cultural identity, and something that is worth preserving."
How you can support the Year of Indigenous Languages
There are a variety of projects occurring throughout the year in Australian communities to support and sustain our Indigenous languages.
To find out more about International Year of Indigenous Languages, and how to get involved in this initiative directly, visit https://www.arts.gov.au/what-we-do/indigenous-arts-and-languages/2019-international-year-indigenous-languages