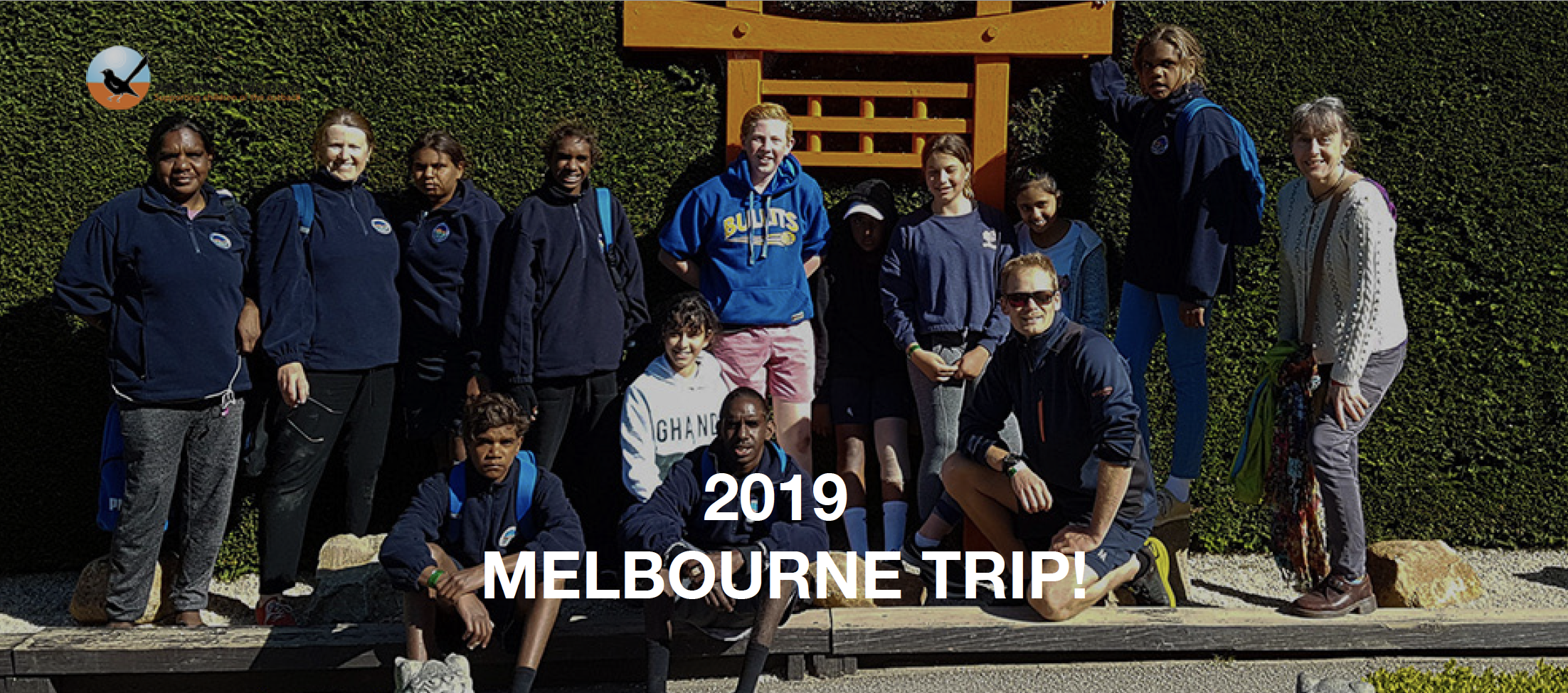 In November 2019, 5 older students from the Watarrka School had their first excursion to Melbourne on a two week tour. For these 5 children, it was the first time they'd been on a plane and the first time they'd left the Northern Territory.
The students, as well as Watarrka School Teachers Christine Munro and Rayleen Limbiari were generously hosted by Mentone Grammar and Braemar College during their time in Melbourne. These two schools have been ongoing supporters of the Foundation and regularly complete trips with their own students up to the Watarrka community.
Experiencing a new learning environment
The recently completed Watarrka School classroom was built to provide an educational environment to support the older students as they moved beyond primary education. This has been very successful within the last year, as five of the older students who would have left the education system have stayed at school in Lilla.
The purpose of the Melbourne trip was to allow these students to experience a new learning environment, in a large urban centre and to ideally encourage them to take their education opportunities even further.
"Now they are old enough to decide whether to continue learning or to head out into the world. I believe they have what it takes to continue even further with their education and I think they would actually enjoy exploring what's available out in mainstream society."
- Christine Munro, Teacher at the Watarrka School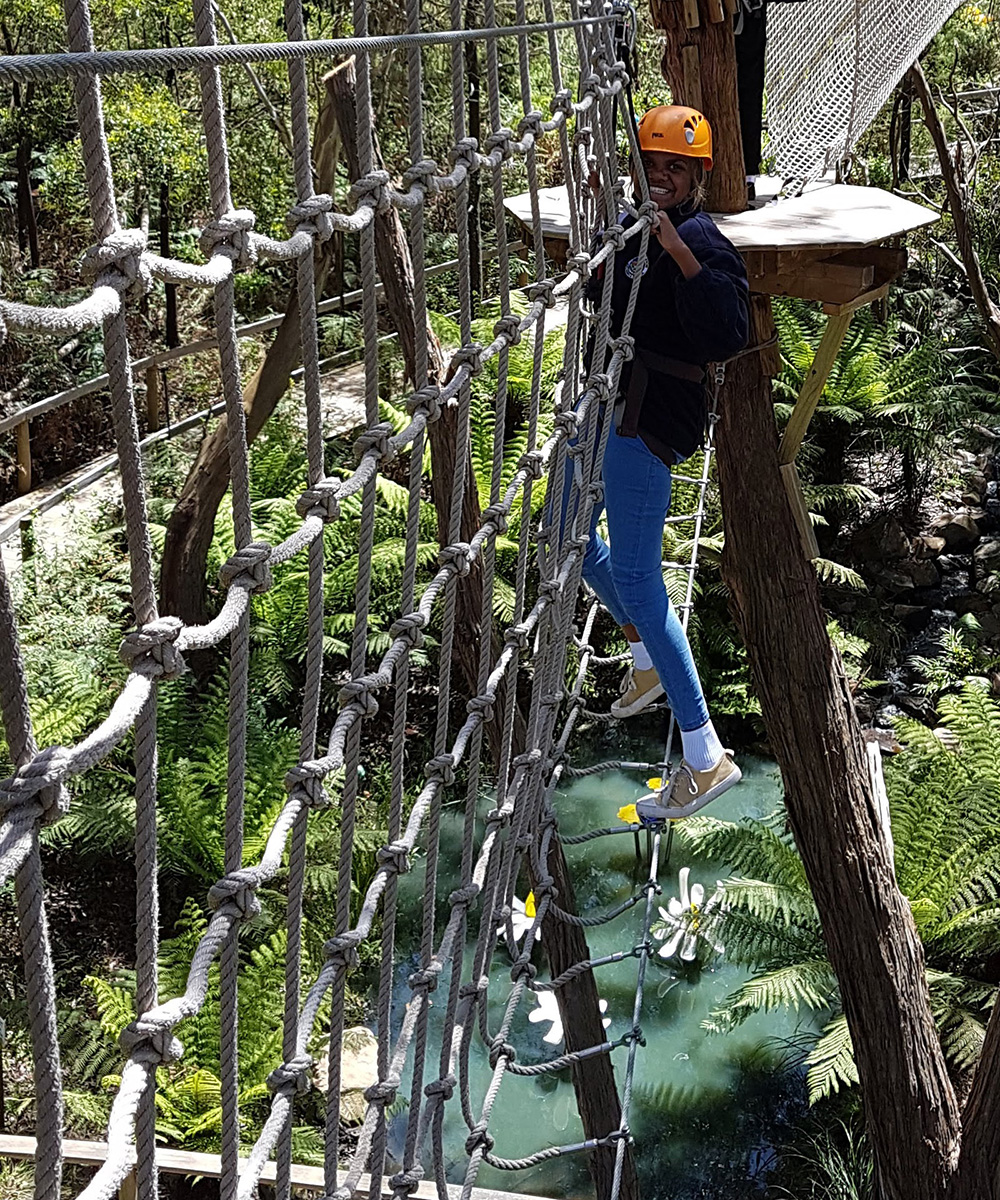 Above: Watarrka student "tree surfing" in Melbourne.


Spending time with our donors
Both Mentone Grammar and Braemar College were wonderfully supportive in organising a full itinerary of valuable and interesting activities for the Watarrka students during their time in Melbourne. The students participated in various classes at both schools to get a taste of what schooling in a large environment was like. These experiences are integral in the students understanding of what the educational expectations would be in a different school environment.
Outside of class time, the students took part in a range of fun and challenging activities which has been suggested by Mentone Grammar and Braemar College. The group went go-kart racing, surfing, rock climbing, tree surfing, took archery classes and yoga classes. They also explored the city centre and visited the Victoria markets and Eureka Tower.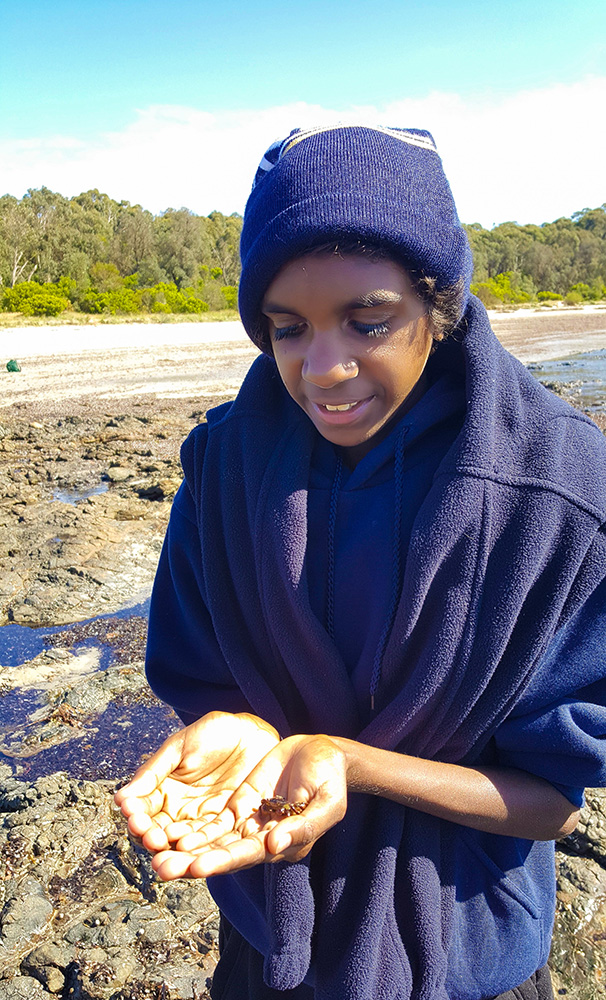 Above: Watarrka Student visiting the ocean for the first time.
Gaining confidence in new environments
During the entire two week trip the group of Watarrka school students were exposed to a range of new experiences, in interesting and unfamiliar environments. Both Christine Munro as well as the teaching staff at Mentone Grammar and Braemar College commented on how well the children adapted to their new environments and took on each challenge with eagerness and tenacity.
"I can't say enough how well the group handled the whole two weeks. Every day they were confronted with a new experience – first time on a plane, first time to a city, first time to the sea, constantly meeting new people and constantly taking on new challenges. They all participated calmly and whole heartedly. They all looked inspired as they absorbed this new perspective on life and what's available. They also experienced how quickly new friendships can be made. It was a very strong experience. Nobody wanted to go home."
- Christine Munro, Teacher at the Watarrka School
When comparing the children's outlooks from before the trip to when they returned, there was a stark difference. They returned from their new experiences with confidence in themselves and with a greater understanding of school life in mainstream urban society.
After the success of this first school excursion, the Foundation plans to explore more frequent trips for the older students to experience different schooling environments. If they wish to continue their education in a larger city, we hope to have them ready and prepared with everything they need to succeed.
To support the Foundation and our future projects, make a donation at
www.givenow.com.au/watarrkafoundation