"Mum was always a mentor and teacher, making sure I was keeping up with the other children in class. She'd often look at
my homework and pick up on mistakes my teachers had made."
Throughout his primary and high school, Manny worked hard and was always a high achiever. He was school captain of his primary school, and won various awards throughout high school for his academic achievements.

Manny went on to be one of the first Aboriginal law students at University to become a part of the CareerTrackers program when it was first introduced into law firms within Australia. CareerTrackers assist in organising Internships for Aboriginal and Torres Strait Islander University students to complete during their University studies, helping them get a foot in the door to a corporate career once they've finished their degree.

With a lot of hard work, study, and juggling travel from Brisbane to Sydney for his internship, Manny graduated from the University of Queensland in 2016 with a law degree, and is now a qualified Solicitor working full time at Dentons law firm in Sydney.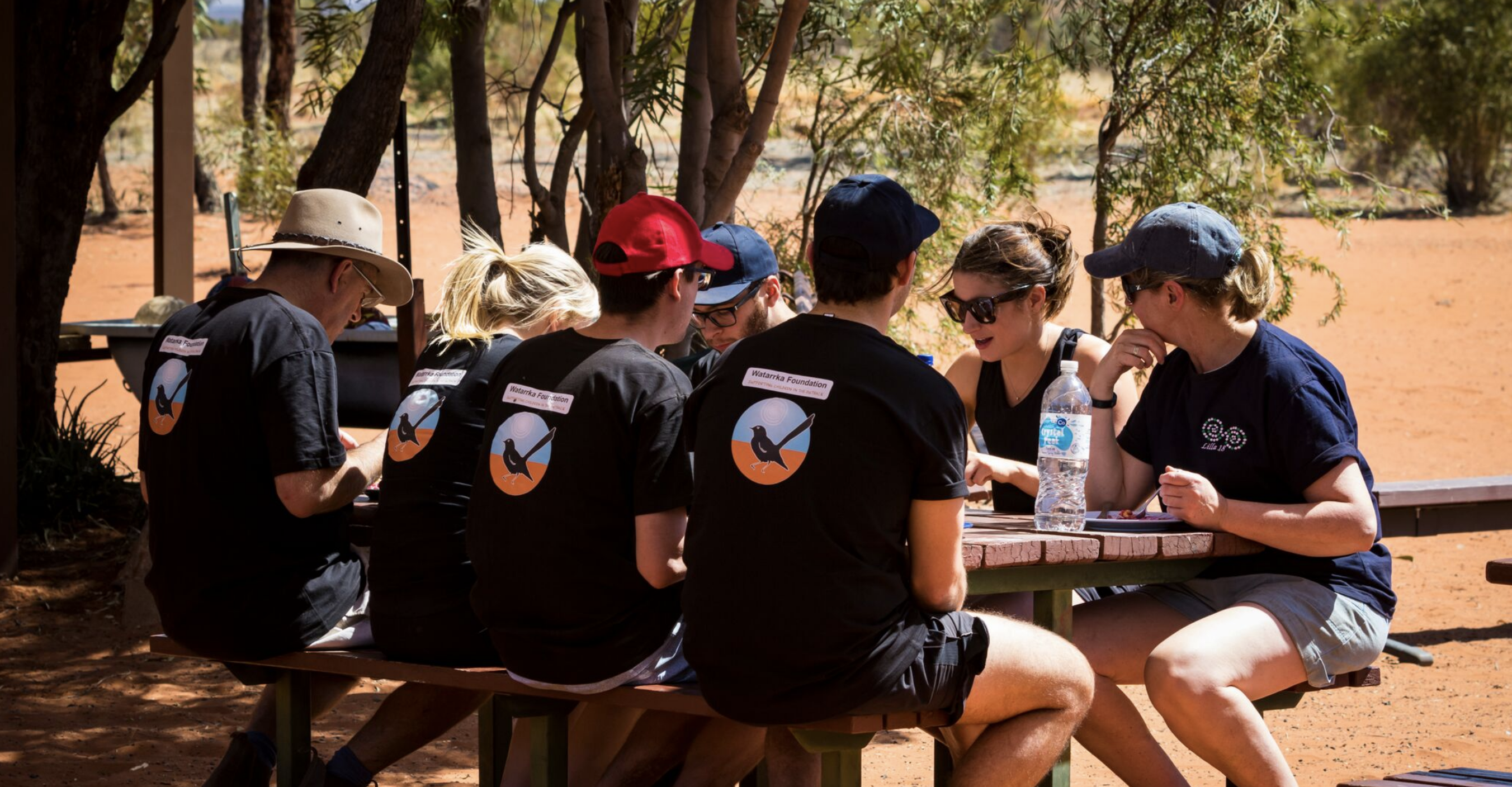 How Manny assists the Watarrka Foundation
Manny is an Advisory Board Member of the Watarrka Foundation, and assists the Foundation in organising fundraising events, and raising awareness of challenges faced by the remote Aboriginal communities in the Watarrka region.
Manny's upbringing and family history provides the Watarrka Foundation with an invaluable first hand perspective on the importance of education within the Australian Indigenous community, and how successful these children could become if the academic opportunities and support was available.
"As an advocate of the Foundation, and as an Aboriginal person who has been fortunate enough to receive an education, I feel privileged to have the chance to work with an open minded team of caring individuals, who listen to the local community and help them to action dreams and goals for their children."
Manny plays a big part in the organisation and execution of the annual Sports and Storytelling Festival, which took place in late August this year. For the past few years Manny has been in charge of the sporting side of the festival, organising games and activities for the children and volunteers..
"
Dealing with education in remote communities is not a very well known challenge, but it can have negative impacts on the children if they are removed from their community in order to seek an education. Through the Foundation we are trying to change that. We will continue to support remote Aboriginal schools in the Watarrka region and will continue to work with the local community to keep our Aboriginal youth with their families and on country while they finish their schooling."
Manny's Vision
Manny would love to get to a point where a remote secondary school campus is opened in central Australia, that provides education for the Aboriginal children, and also acts as a boarding facility for students from inner city schools.
This would provide a cross-cultural experience, where inner city children have the opportunity to undertake schooling within a remote Aboriginal community, whilst the remote Aboriginal students are supported with education facilities that match those of inner-city schools.
"To see a remote secondary school campus opened by a private school from Sydney, Melbourne or Brisbane would be a great achievement for both city and remote communities. We could bridge the education gap and bring all Australian school children together in a supportive and academic environment, where they can all thrive and share their cultures."