For many years the Watarrka Foundation has had the privilege of gaining ongoing support from motivational speaker, coach and educator Andy Fell. Andy generously donates 20% of net profits from his #whatwinnersdo personal development events to the Watarrka Foundation. His generosity is exemplary of the invaluable community support that surrounds the Foundation and assists us in delivering key projects to the Watarrka Community.
Who is Andy Fell?
Andy Fell is an inspirational and dynamic speaker, executive leadership coach and facilitator whose purpose is to help people strive to reach their true potential. With 25 years of corporate experience in the UK and Australia, including four years as National GM of St George Retail Bank, Andy has a wealth of leadership experience. He is the Founder of Gift631 and Sales631; two coaching consultancies focussed on business growth, culture, transformation and sales leadership.
The #whatwinnersdo program began three years ago after Andy, who had worked in financial services for over 30 years, decided it was finally time to do what he loves on a daily basis. The inspiration for this professional shift came from motivational speaker, sports and corporate coaching consultant Frank Dick. Frank is an inspiring speaker for Andy as his advice style is simple yet practical. Andy knew that one day he wanted to do the same for his own community.
Featured above: What Winners Do Live - Recap Video
The #whatwinnersdo program
#whatwinnersdo is a guided program designed to help participants achieve their goals. Andy shares insights into how guests can transform their lives and build self-confidence, one step at a time. The live events are highly practical and actionable, packed with simple frameworks, habits and routines, and is designed so that attendees leave with a toolkit of winning ideas. The events build confidence, self-belief and helps people restructure their time around what matters most. Andy's aspiration is to become globally recognised for making a difference to people's lives in a practical, sustainable way.

"My purpose is to help as many people as possible strive to reach their potential by being the wind beneath their wings so they can soar to new heights. My mission is to positively impact the lives of at least 10 million people (in some shape or form). This might be simply through a positive reaction to a social media post, working a one on one coaching relationship, reading my soon to be published book or through attending an event."
Andy's connection to the Watarrka Foundation
After moving to Australia from the UK, Andy was quick to realise that his understanding of Indigenous history and culture was limited. In an effort to educate himself, Andy spent time with the Yorta Yorta people through the
Jawun Project
and became a supporter of
CareerTrackers
, a national non-profit with the goal of creating pathways and support systems for Indigenous young adults to attend and graduate from University.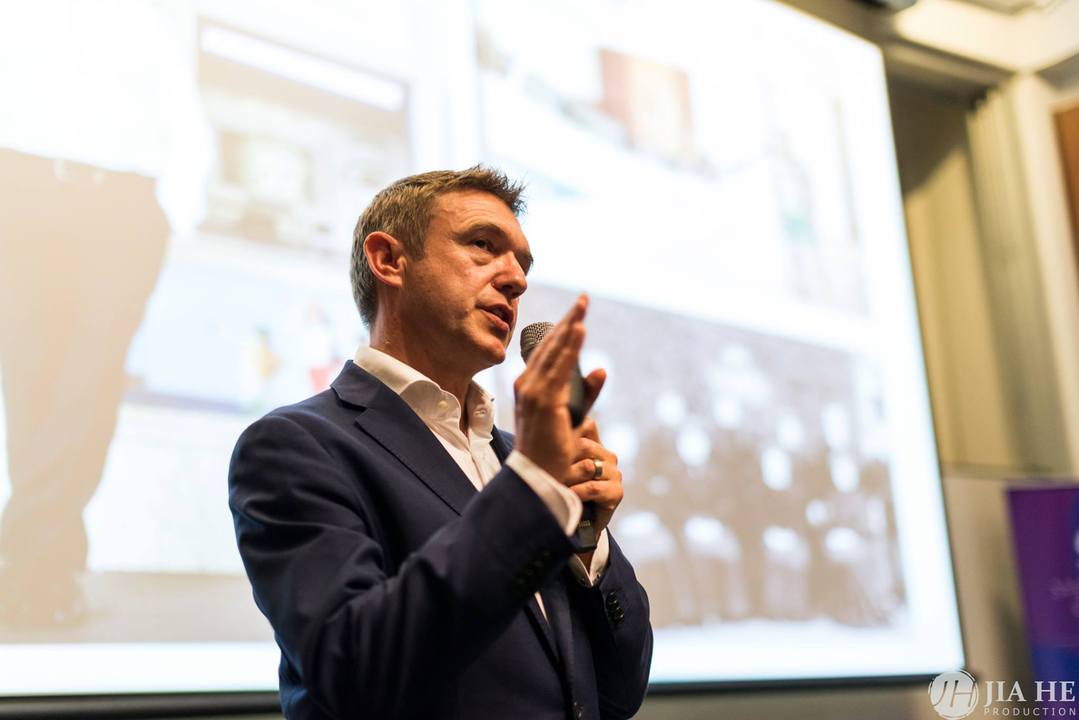 To further his education on Indigenous affairs and history, Andy decided to lend his support to the Watarrka Foundation, as he understood the impact that the Foundation was making on the lives of young people in the region.

"Throughout my career I have always wanted to be good for my people, good for my customers and good for the communities in which I operate. I see the Watarrka Foundation as an extension of that philosophy."
His involvement with the Foundation was made possible through Campbell Hudson and Dentons Law Firm. Through this connection Andy was given the opportunity to support the Lilla festival during his time at St.George and Westpac. When Andy later founded GiFT631, he decided to continue his involvement by committing a portion of his profits to the Foundation. This support has assisted the Foundation to continue delivering educational initiatives for the children, teachers and parents of the Watarrka region.
How to show your support
If you are interested in the #whatwinnersdo program and wish to also show your support for the Watarrka Foundation, the next event will be kindly hosted by Dentons Law Firm on April 2nd in Sydney.
As part of the event, Andy has generously reserved a 10-minute time slot for a small Indigenous business to talk about who they are and what they do. He is currently searching for the right business to take on this opportunity. If you're interested, or know someone who would be, please email Andy at
andyfell@gift631.com
. The only requirements are to purchase a ticket to the event and supply your own business collateral.