National Close The Gap Day, or NCTGD was started in 2007, launched by Olympic Sprinter Cathy Freeman and Olympic Swimmer Ian Thorpe. The day is an important reminder of the gap between Indigenous and non-Indigenous life expectancy and health standards within Australia. Now in it's 12th year, NCTGD aims to raise awareness and close the gap on Australian Indigenous health statistics.
The average life expectancy of Indigenous Australians is between 10-17 years less than non-Indigenous Australians. NCTGD is an important reminder of this shocking statistic, and a call to action on the need for higher health standards and availability within our Indigenous communities. The responsibility to close this gap belongs to all Australians, individuals, organisations and communities, which is why at the Watarrka Foundation we have aligned our projects and goals to work towards better health for Aboriginal Australians within the Watarrka community.
Josie Gardiner, Director of the Watarrka Foundation stated:
"Close The Gap Day is a fantastic initiative to publicise the challenges of Indigenous health to the wider Australian community. Through our involvement within the Watarrka community we've witnessed first-hand the challenges in achieving a healthy lifestyle within remote communities. Our projects are an important part of closing this gap, and we hope to soon see that reflected in the national statistics."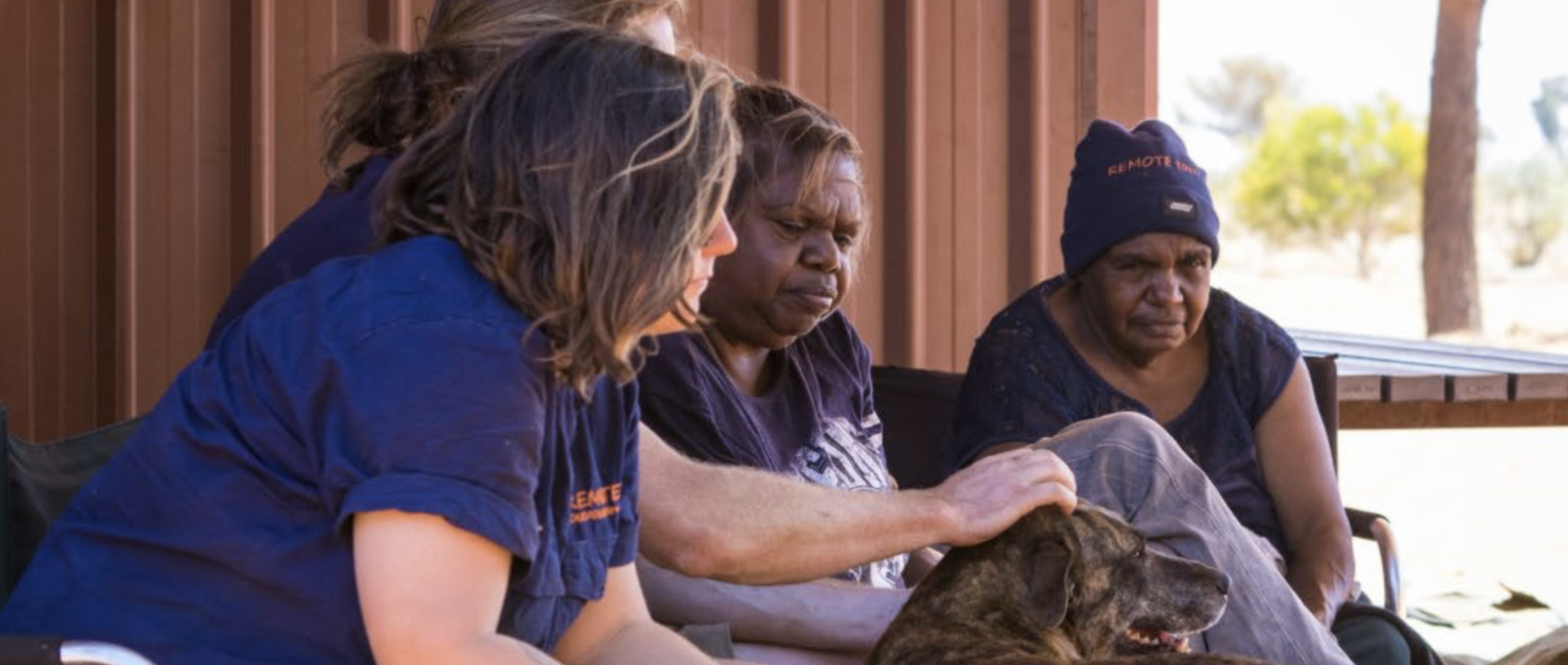 Watarrka Foundation Health Initiatives:
The Foundation believes moving towards better health standards involves both a healthy active lifestyle, and a nutritious diet.

To encourage active lifestyles for the children within the Watarrka community, we have developed our Fat Bike program, allowing children to ride the bikes as a reward for attending school. This boosts school attendance, and in turn makes exercising fun.

One of the main barriers to a healthy nutritious diet, especially within rural communities, is access and education. Another initiative by the Watarrka Foundation has been to plant fruit trees and a vegetable patch on the school grounds. The teachers at the Watarrka Primary School have educated the children on how to care for and grow the produce, and even how to cook it in meals once it has been harvested. Members of the Watarrka community can then take this knowledge home, and are encouraged to grow and eat healthy natural foods in their everyday lives.
Throughout 2019 the Watarrka Foundation aims to continue to expand our health and lifestyle initiatives. We're working on providing Fat Bikes and planting vegetable gardens within other remote schools around the Watarrka region after the projects great success at the Watarrka Primary School. In order to make this happen, we are relying on the support and assistance of our community, and appreciate any donations made. You can find our donation page
here
.
To find out more about National Close The Gap Day, and how to get involved in this fantastic initiative directly, visit https://closingthegapday.net/