2020 has been a year marked by unpredictability and change. Despite the unusual circumstances in which we all found ourselves, the Watarrka Foundation continued to deliver important programs and initiatives for our community. We wouldn't have been able to achieve such a fantastic outcome without the ongoing support of our partners, donors and community of volunteers, so thank you to everyone who has helped us this year.
2020 Projects Completed:
Feed the Watarrka Community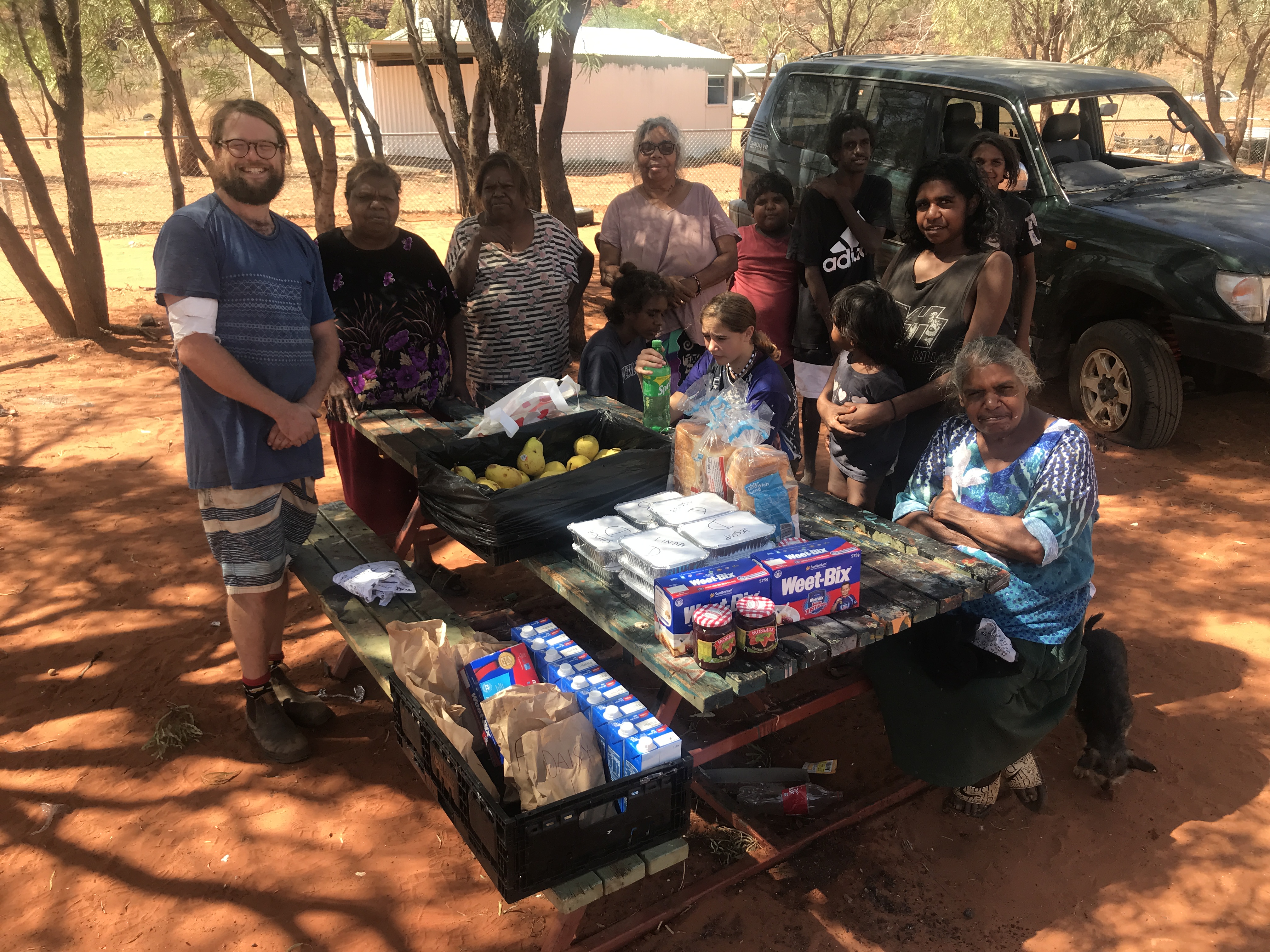 As the threat of the pandemic spread throughout Australia in February, the Northern Territory tourism industry came to a standstill. Travel restrictions to and from remote communities were imposed in the Northern Territory, South Australia and WA, and the Torres Strait Islands ceased issuing new permits for visitors. While practising adequate hygiene and social distancing were important, isolating vulnerable communities was a necessary preventative measure to avoid the spread of COVID-19.
With these measures in place, our local tourism and access to food supplies became a challenge for the Watarrka community. In response to these circumstances, our amazing team in Watarrka were quick to take action. Watarrka's Primary Health Care Manager Chris Hakanson met with Christine Munro (Watarrka school teacher) and Reg Ramsden (Remote Tours) to discuss the implementation and organisation of a food program.
"As the person responsible for the health of the local community, I worried that if the Coronavirus infects any of our local mob it may prove fatal. Each community is a safe haven if the locals would just stay put, but how does one do this without having access to food?"

- Chris Hakanson, Primary Health Care Manager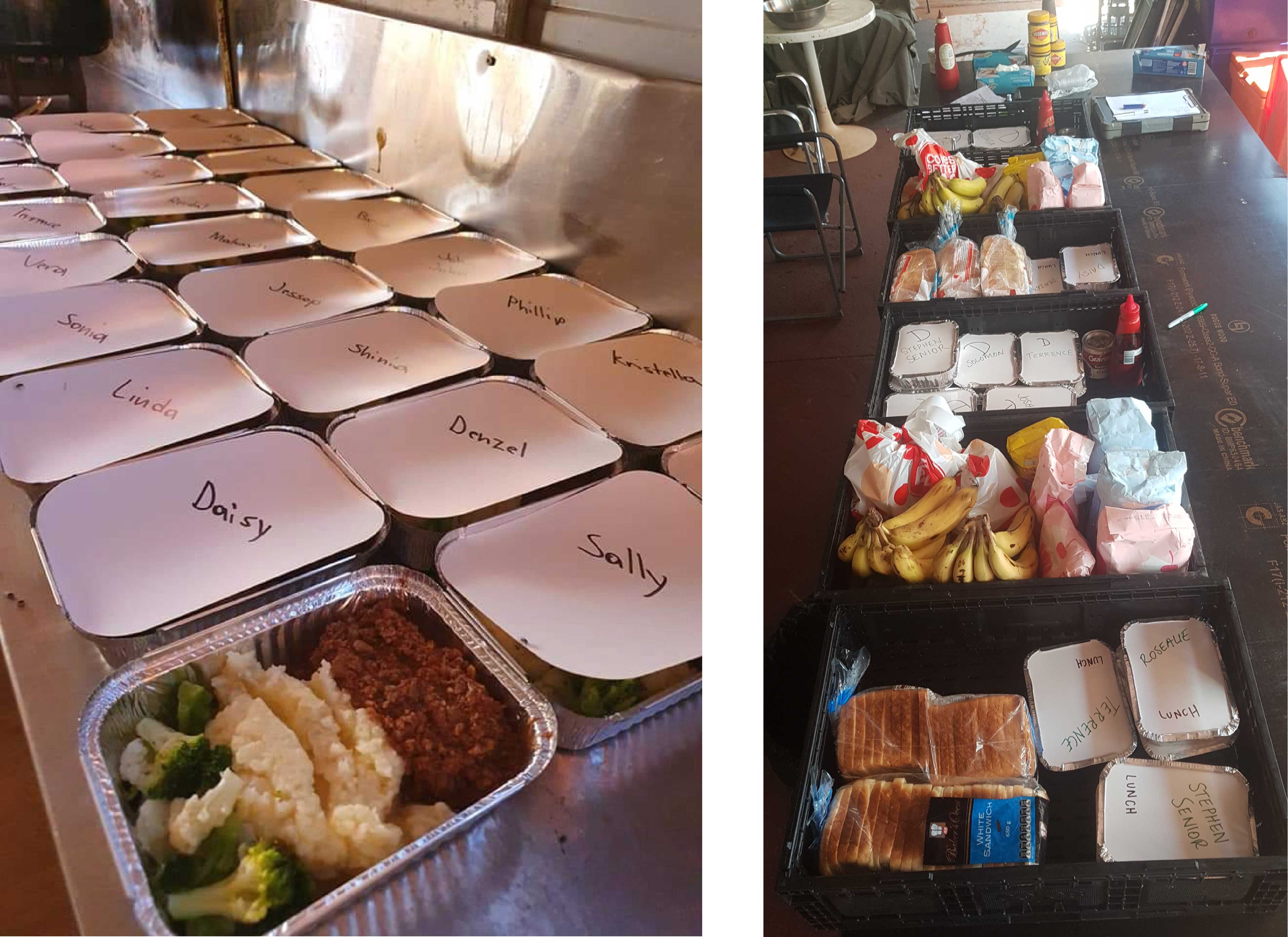 Titled 'Feed the Watarrka Community', the program developed by Chris and the team came to support approximately 60 adults and children from the Wanmarra, Lilla and Ulpanyali communities. Wanmarra were supplied with bulk food supplies including flour, sugar and tea, whilst Lilla and Ulpanyali were provided with three meals per day, prepared in the Remote Tours Camp kitchen. The program was a necessary measure as our locals frequently drive into Alice Springs to buy food. Internal access to food supplies helped to keep locals safe as it reduced the risk of locals unknowingly bringing the virus back from town. The program was supported by the Watarrka Foundation and implemented until the COVID-19 threat eased.

The Watarrka Foundation is pleased to report that the Watarrka region had no confirmed cases of COVID-19. We believe that the Feed the Watarrka Community Program played a significant role in this great result.

A big thank you to everyone who assisted in making this program a reality for our community! This includes individuals on the ground cooking and delivering food on a daily basis as well as those who generously donated via our Go Fund Me initiative.


Celebrating Indigenous Culture and History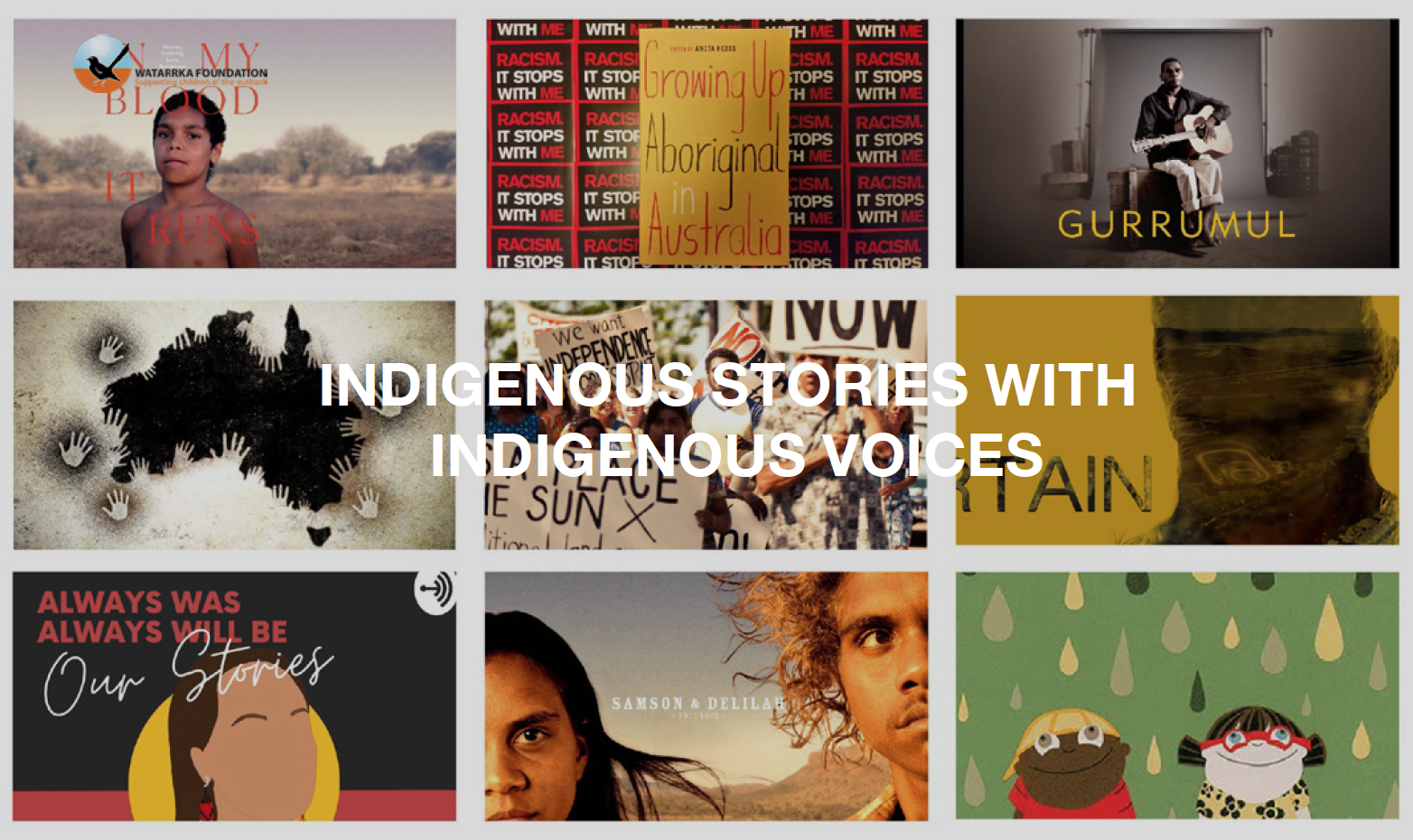 With the Watarrka region under strict biosecurity measures throughout much of 2020, many of our annual events and programs were sadly unable to go ahead. In light of this, the Watarrka Foundation Team felt it opportune to use our monthly articles and social media posts to promote and celebrate Indigenous culture and history.
Throughout the year we explored and celebrated a plethora of topics including
Aboriginal Fire Management traditions
,
National Reconciliation Week
, the tradition of
Aboriginal music
,
World Indigenous Day
,
Family & Kinship in Aboriginal Culture
and
NAIDOC Week
. Most notably, we shared the
voices and stories of Aboriginal and Torres Strait Islander peoples
through a selection of highly acclaimed films, books, podcasts and other digital resources. This was created in light of the Black Lives Matter movement and a renewed interest in the histories and stories of our people. Without your support, this program would not have been possible.
Christmas Digital Art Fair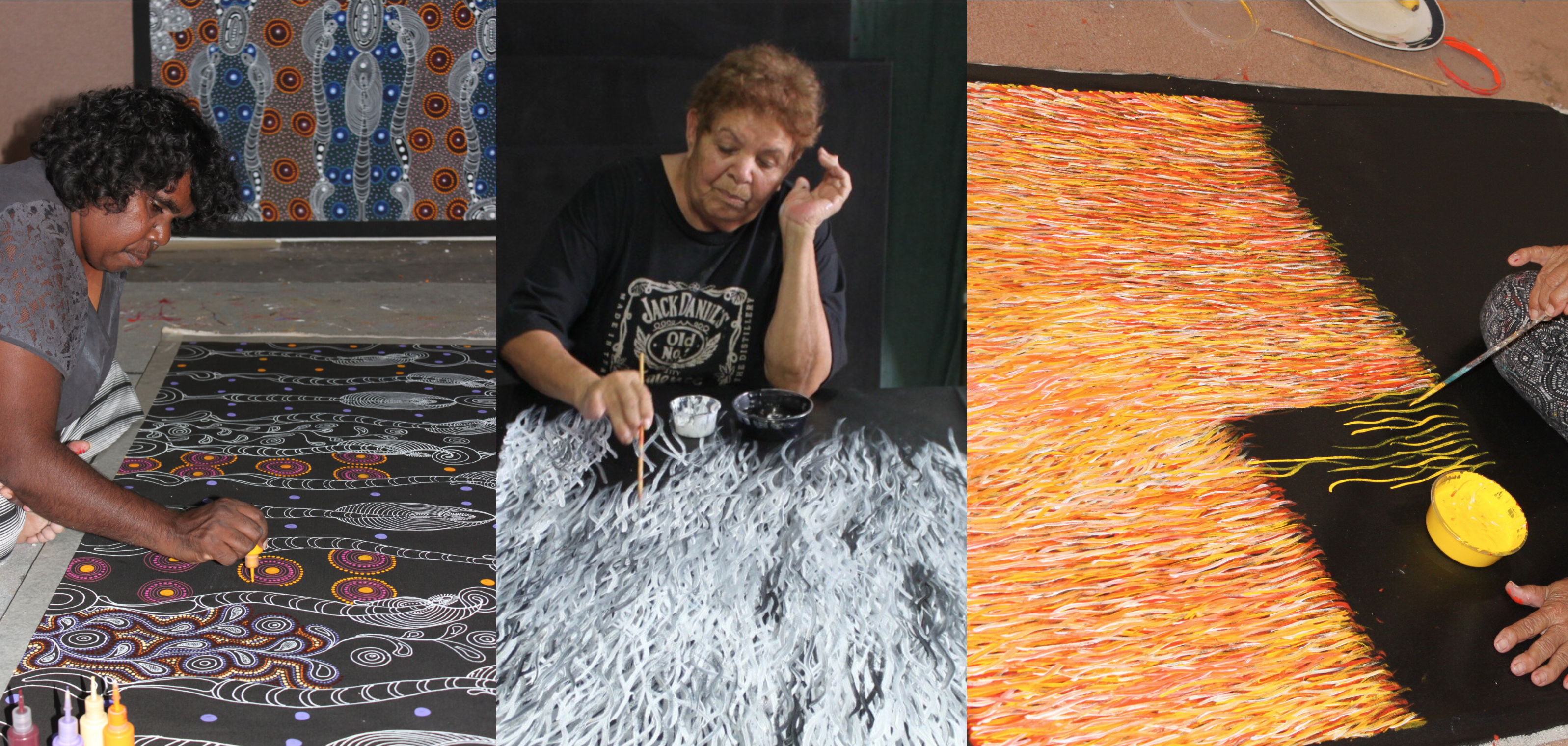 This year, many Australians did it tough, including communities in Central Australia who were heavily impacted due to tourism bans. In response to these circumstances, the Watarrka Foundation in collaboration with Alpitye Art Studio created a
Christmas Digital Art Fair
. The fair initiative aims to support local Aboriginal artists in Central Australia by providing them with a platform to promote and sell their work in the lead up to Christmas.
Alpitye Art Studio is based in Alice Springs and specialises in traditional and contemporary Aboriginal artworks painted by independent Indigenous artists. The Studio has been no exception to the challenges of 2020, with both artists and their communities having been heavily affected this year. In addition to supporting local artists through this initiative, Aipitye Art Studio will be generously donating 25% of the sale proceeds to the Watarrka Foundation.
The art fair is still open and ready for your purchases ahead of Christmas! Visit our online store
here
. We hope that our followers and wider community can show their support by purchasing an artwork through the Digital Art Fair to give to a loved one.
Thank you to our supporters
The Watarrka Foundation are grateful for the ongoing support of our partners, donors and community of volunteers. Their contributions have been imperative to our ability to deliver essential resources and health initiatives to our community throughout 2020.

"The Watarrka Foundation is proud of our achievements in what has been a challenging year for all. A sincere thank you to everyone for your continued support. We hope that 2021 is a year marked by prosperity and success for our community and its supporters."

- Paul Jensen, Director & Chairman of the Watarrka Foundation