Founded on the principles of strong community connections, good health and sustainability, The Source Bulk Foods has made a meaningful impact on community wellbeing and environmental awareness in Australia and abroad. Established in 2012 in the quiet town of Mullumbimby, the zero-waste supermarket has since grown into a highly successful organisation whose stores can now be found in NZ, UK, Ireland, Singapore and Canada. Their success is a shared one as they generously invest many of their resources back into local communities, educational initiatives and philanthropic organisations. Most notably, The Source Bulk Foods has had a long-standing interest and investment in Indigenous affairs, namely around the education and wellbeing of Indigenous children.
The Watarrka Foundation has had the privilege of gaining ongoing support from the Source Bulk Foods over the past few years. Their contributions have ensured that events, such as our annual Sports and Story Telling Festival, and other important educational initiatives are able to go ahead. This month we interviewed The Source Bulk Foods co-founder and Managing Director Paul Medeiros about the organisation's humble beginnings, their ongoing work with community and ties to the Watarrka Foundation.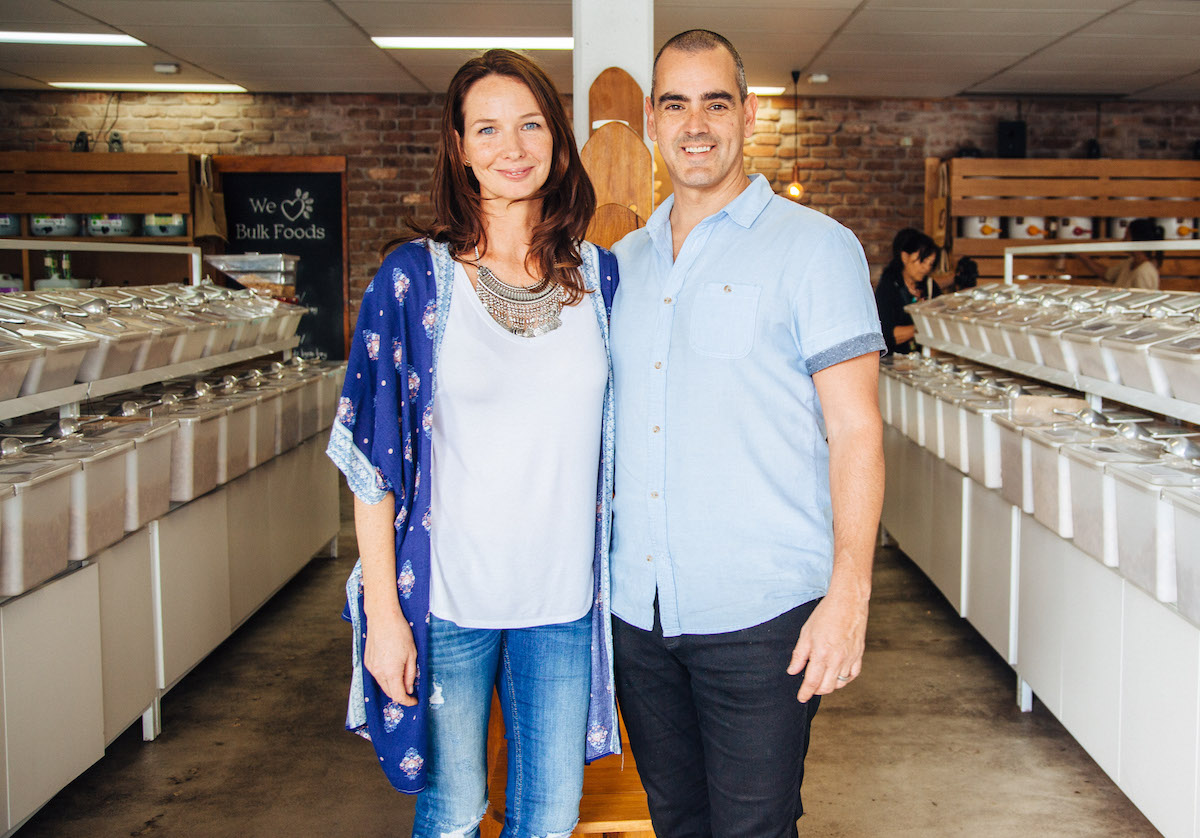 Featured above: Paul and his wife Emma
Q - Introduce yourself - who are you and what is your role with The Source Bulk Foods?
My name is Paul Medeiros, my wife Emma and I started The Source Bulk Foods in Mullumbimby NSW in 2012, after escaping the Sydney life and corporate world. We bought a small fruit and Veg store with just the two of us and a friend running it and grew the little shop with the support of the community by expanding into a deli and mini healthy supermarket, employing 9 people. When The Source gained momentum, we sold the fruit shop and began developing The Source brand and concept. Now Emma manages our company social media and branding and I act as Managing Director and International Development.
Q – Tell us a little about the business. What are it's main activities and where is it located?
Although our business focuses on natural, organic grocery ingredients, wholefoods and dry goods, our motivations for starting The Source Bulk Foods was to move away from processes, chemical filled food and ingredients pushed by the supermarkets and distance ourselves from the overwhelming packaging and plastic waste associated with food purchases and waste in general. We see ourselves as educators of the values and principles that we created the business on and therefore our business is to make people aware and educate on the issues around healthy food, sustainability and waste.
Currently we have 60 stores in Australia, with 5 new stores opening in the next 6 months. We have taken our values, principles and brand to NZ, UK, Ireland, Singapore, Canada and are now exploring the US market. Across the group, all our stores employ approx. 500 team members and our support team consists of about 35. Our store owners are families with the same values, local to their community and our focus is to develop local growers, manufacturers and suppliers in each region.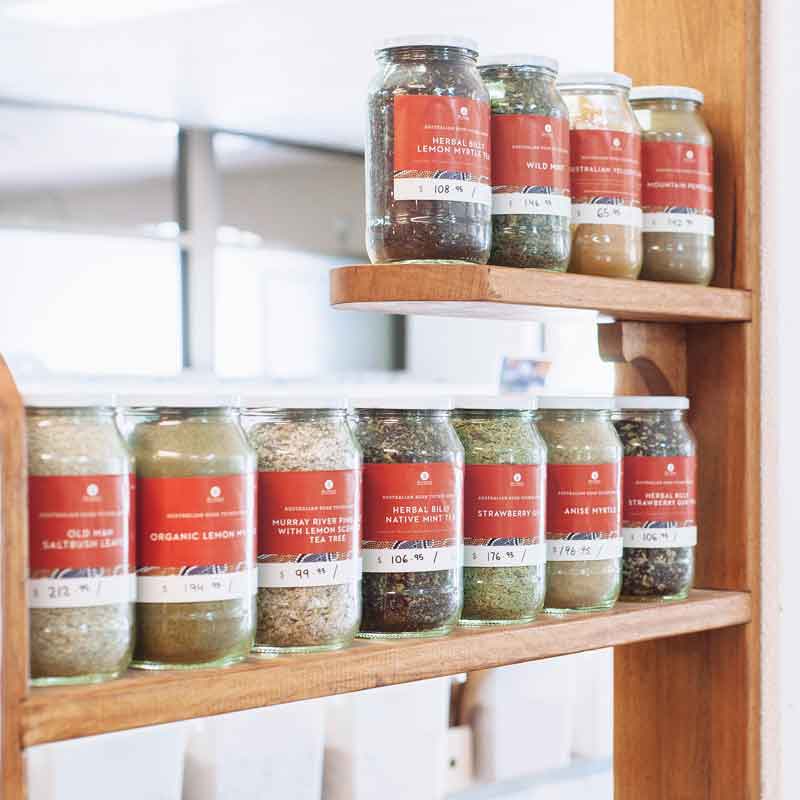 Q - What aspirations does the Source Bulk Foods have for working in philanthropy and the community?
When we bought the fruit shop and moved to Mullumbimby, our purpose was to start a family. We had a genuine intent to become part of the community and involve ourselves as much as possible to establish meaningful connections and personal relationships that would connect us and our children to the area. We contributed and donated to many local schools, community fund raising projects, environmental causes and local charity food distribution kitchens.
Through the fruit shop, we also had wonderful opportunities to be involved in organisations that improved the community to a greater extent. I was on the original committee that reinstated the Mullumbimby Chamber of Commerce and through that we established many projects, rallied support and worked with council to improve the overall strength of the town. I was also a founding member of the Mullumbimby Farmers Market and community gardens, that offered financial support, time and opportunity to many local growers to sell their produce on an ongoing basis. Both are still going strong and doing wonderful things for the area. We were also involved in a community action group to fight the 'steamrolling' of a major supermarket into our community. Unfortunately, we were not so successful. Over time The Source Bulk Foods developed a bond with Sea Shepherd and The Watarrka Foundation and contributed a percentage of sales of some of our product to donate to the organisations.

Our business has been able to replicate our community spirit throughout our stores and international regions by supporting local community projects at store level and encouraging each family to nature community ties as we have. Our teams and customers have helped to keep well above 50M plastic bags out of production, saved more than 500 tons of plastic and waste from entering our waters and contribute to Eden Reforestation project working with smaller communities worldwide by employing locals to plant native trees to regain their natural eco systems.

Q - Why does The Source Bulk Foods contribute to the Foundation?
Mullumbimby is a caring community full of people with various passions based on community development. During our time in the area we became involved with and supported the projects that were not only close to our hearts, but that we felt we not well supported. Having children of our own also created a deep-seated drive to help children in any capacity. Indigenous education in particular with children was an area we gradually saw was well under supported and although we are not a huge company, we needed to do anything in our power to contribute. Unfortunately, the bigger companies focus on what gives them the most coverage and marketing / donation return and do not focus on what they can truly make a worthwhile impact on.

The Watarrka Foundation would like to say thank you to Paul, Emma and his team for their generosity and ongoing support of the Foundation. Their support has been invaluable as we continue on our journey towards creating a thriving, independent and self-reliant community in the Watarrka region.

Find out more and your nearest The Source Bulk Foods store on their website
https://thesourcebulkfoods.com.au/